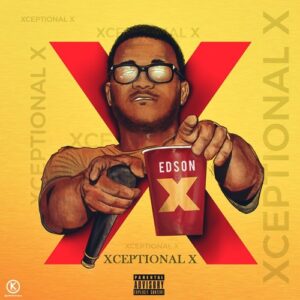 Tio Edson (Edson dos Anjos) as habitual just surprised us with a new project. Xceptional X is the title of Tio Edson's from one of the best Angola rap groups; TRX Music. This new project is something new from what the fans are used to, we can see that by their reaction and review of the new project.
In Xceptional X, Edson X incorporate a new style and goes completely from what Angola music users are not used from Angola Artistas, He sang the all EP in English, that is why we also wrote this article in English to match the content. Sincerely from us that is something to appreciate. Don't wast your time now, if you are a fan of the artist, scroll down and start downloading his new project a "Masterpiece".
Artist: Edson X (Tio Edson)
EP: Xceptional X
Genre: Hip Hop/Rap
Format: Mp3
Quality: 320 Kbps
Label / Producer: TRX Music
Release Date: 2018
File Size 40.2 MB
TRACKLIST
On For The City [Prod. Edgar Songz]
Let Me Live
Lows
Real For Real [Prod. Fox Beat]
When I
LISTEN ON SOUNDCLOUD
LISTEN ON SPOTIFY
Obrigado! Por favor Deixe um Comentário ou Opinião.
Comentários